Songs
---
Here you will find a compilation of Psalms sang by our Pastor & Mrs. Reed. We pray that these may be a blessing to you, as they have been to us. It is wonderful that God has included this "song book" within his precious Word.
"Let the word of Christ dwell in you richly in all wisdom; teaching and admonishing one another in psalms and hymns and spiritual songs, singing with grace in your hearts to the Lord." Colossians 3:16 KJV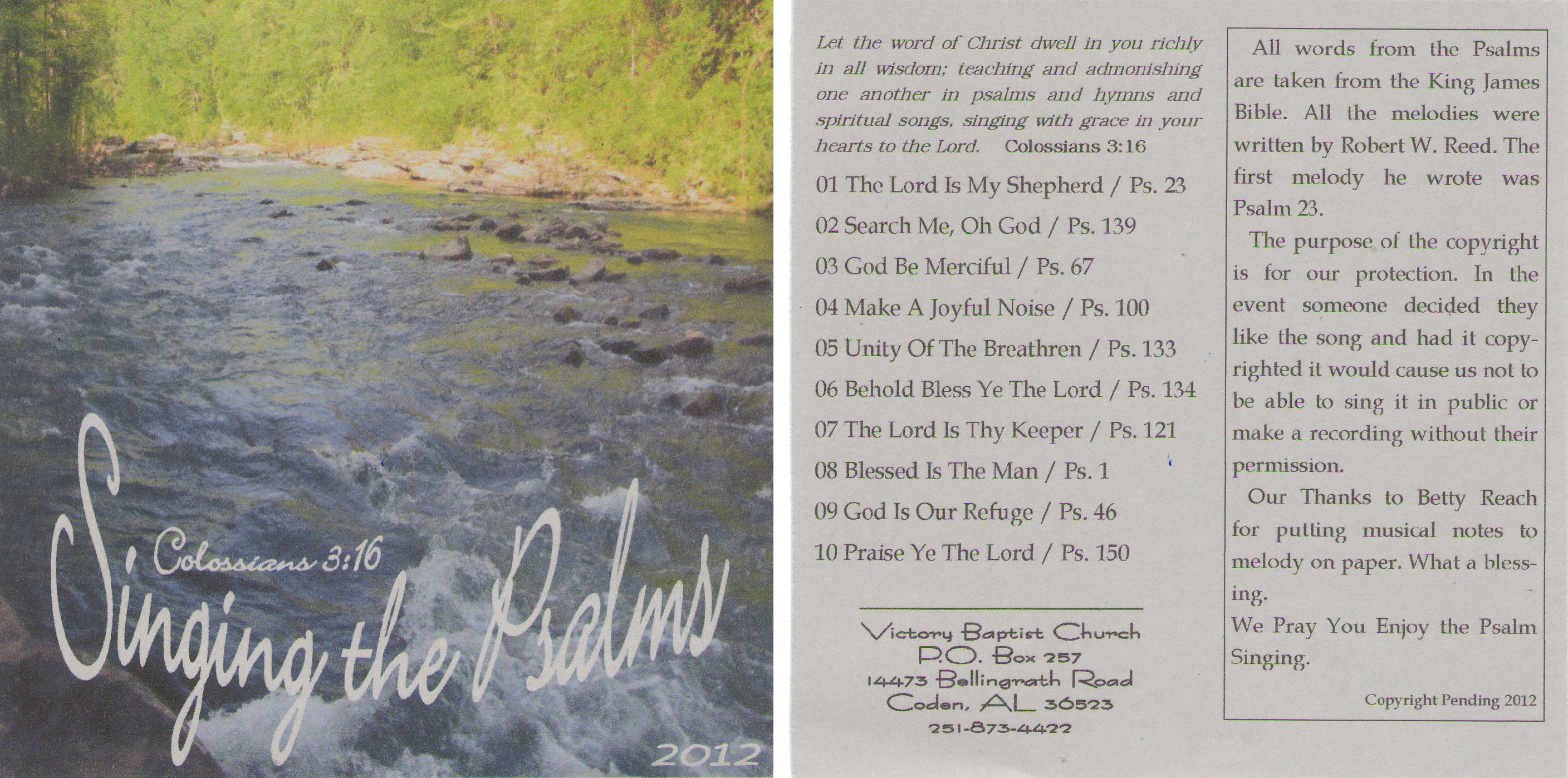 Click theto open the sheet music and click theto listen to the song.
Track 1
The Lord is My Shepherd; Ps 23
---
Track 2
Search Me Oh God; Ps 139
---
Track 3
God Be Merciful; Ps 67
---
Track 4
Make a Joyful Noise; Ps 100
---
Track 5
Unity of The Brethren; Ps 133
---
Track 6
Behold Bless Ye The Lord; Ps 134
---
Track 7
The Lord is Thy Keeper; Ps 121
---
Track 8
Blessed is The Man; Ps 1
---
Track 9
God is Our Refuge; Ps 26
---
Track 10
Praise Ye The Lord; Ps 150
---